So, you have decided to finally build the deck of your dreams in the backyard. In the planning, designing and the deck construction of that very special deck there are a variety of ways to save money: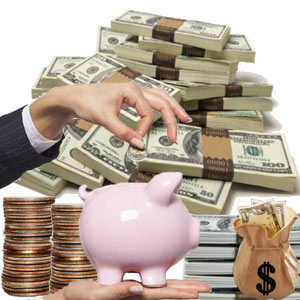 1. Design your deck so that you use standard dimensions of lumber (8, 10, 12 and 16 foot lengths) in your deck structure rather than odd sizes. Have the deck extend out from the house 12 feet rather than 11 or 13 feet. This will eliminate waste which can add up to wasted money.
2. Visit deck material supply outlets in your community and compare prices. Look for weekend or seasonal discount specials that you can take advantage of. If necessary use the good old credit card to obtain that special discount and/or collect those air miles or reward miles too. After all there's nothing like a free vacation once the construction work is done.
3. Prepare a list of the materials that you will require to build your deck and their quantities also. Make several copies and submit them to several deck material supply outlets. Explain that you will give your business to the material supply outlet that provides the best deal on comparative building products.
4. If you and one or more of your friends, relatives or neighbors plan to construct a deck at the same time, work together to collectively obtain the very best price deal from deck material supply outlets. These retail stores will likely give you an extra discount because you are purchasing a greater volume of lumber.
5. Purchase items such as screws, bolts, nails, etc. in bulk quantities rather than individually or in samller packages. Money can be saved by shopping around to find material supply outlets that sell by the pound or case.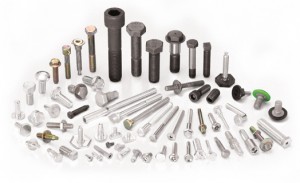 6. Consider renting a tool or piece of equipment rather than purchase it especially if you are not likely to use it much in the future. Home improvement centers and rental outlets have a wide range of tools and equipment that customers can rent at reasonable prices as opposed to purchasing tools and equipment.
7. Do not use an entire piece of sonotube in a post support hole. Instead fill the hole with concrete mix and insert a 3 or 4 inch piece of sonotube at the ground surface to act as a collar. This will prevent any column movement in the ground and make your deck support system more stable. In the end you will use much less sonotubing and cut costs.
8. Each time that you cut a piece of pressure treated lumber brush on a seal/preservative to protect the newly exposed surface. This will protect your wood warranty and ensure that your deck will not deteriorate over time and create an expensive deck repair situation.
9. Use the proper hardware when constructing your deck. Screws last much longer than nails and generally do not pop up necessitating deck repairs. Use galvanized hardware rather than powder coated hardware. The former may be a bit more expensive but in the long run will last far longer and will most likely not require fixing. When you go cheap you're often courting disaster.
10.Apply a protective finish to your completed deck. It will protect your investment and ensure that your deck will not deteriorate and require one or more expensive deck repairs.
The key to successful deck building is to plan, design and construct that deck you have wanted for so long in the best way possible. As far as cost is concerned you can do it the smart way and follow the suggestions above to cut those costs or do it that other way and watch the expenses add up.