Beautiful back yard patio spaces and custom stamped brushed or stained concrete patio pad to increase home value quickly and help you sell your home fast. Increase the value of your home and help with a quick sale. A concrete pad on your property with some basic landscaping and flowers will be a cool place to enjoy summer home barbecues and outdoor living with beautiful garden patios.
You can practically see concrete used everywhere around you. Various structures including buildings, houses, and roads are made out of concrete. Basically a few reasons make concrete this important; it is inexpensive, versatile, and a very strong material. However, like most of the other materials, concrete can also get damaged therefore it is important that concrete sealer should be used in every home's surface to keep it protected. Building a house is not a joke, it is very big investment and owners will make sure that it is maintained in every way possible. Repairing the structure in the future might cost a lot of money therefore keeping it protected already will be a wise move. For this reason, using a concrete sealer can make sure that your concrete surfaces stay strong for a lot more years.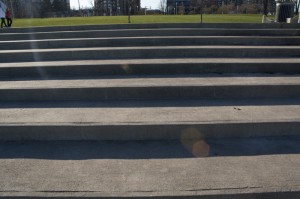 Concrete surfaces need to be protected with concrete sealer so corrosion and deterioration can be avoided. Being a porous matter, concrete can easily absorb water therefore chemicals and moisture can easily damage it. Concrete sealer makes sure that this absorption does not take place and all the destructive substances are unable to get through its layer and enter the concrete. When a concrete surface is not sealed, it is vulnerable. Over the time such unprotected concrete will continue to absorb water and moisture and soon it will start to break or crack. This usually happens to sidewalks, driveways, garages, floors, and other concrete surfaces found in a home.
You can really not avoid deterioration on concrete surfaces like garages and pathways because vehicles and humans continuously pass by therefore it is necessary to use concrete sealer on such places that are at most risk. Along with all these factors, concrete can also suffer from damage when the weather changes. Extreme changes can be pretty damaging; if the climate suddenly goes from hot to cold, concrete surfaces will get weak. If you are living in a place where it can get extremely cold in winters and extremely hot in summers; your concrete surfaces need urgent protection with concrete sealer.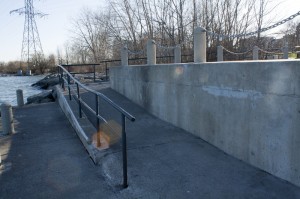 Not only using concrete sealer will make sure that your concrete surfaces stay protected and last long but it will also give a much better and fresher look to the surface. It makes the concrete look cleaner and newer for a longer period of time. Always use a high quality concrete sealer to get maximum protection.