Deck construction in your garden can add a royal beauty and ethnic feel to your house. You have a lawn surrounded by just small plants at your doorstep and the rest of the land is barren. You enjoy sipping tea in the backyard garden with your loved one while enjoying the view of sun setting in the evening. It is indeed a nice feeling to be on your lawn chair and having a good time but a deck under your lawn chair may add better feel to the scene. Deck construction can be done along a pool side or any water bodies outside you house for yourself, for you family or to entertain your guest. Deck along your house is the perfect place to host pool side parties or to add a magnifying spectacular scenic spot beauty. You surely and definitely want to enjoy the spring season in your lawn, isn't it? Yeah I know this is the time you thinking about deck construction.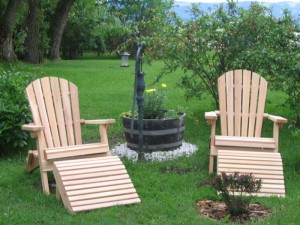 A proper deck construction involves a lot of expertise and skills, so there should be certain norms which should be followed before construction. Before Deck construction make sure you follow certain guidelines and rules while designing the deck. There are many points while constructing a deck which are overlooked by home owners.
Before deck construction, decide which material you want to use for it. There are many materials available for deck construction but go for the materials which are reliable and will have a long shelf life. There are materials like PVC coated for deck which are thick and can withstand a sufficient amount of required weight. You can go for other deck construction materials also according to your choice and taste. There are different pressure handling decks available which require cleaning, coating and tarnishing every two to three years. You can opt for those decks if maintenance is your main concern.
Privacy can also be an issue while constructing a deck in your home lawn or a backyard. Sometimes while you are resting on a reclined am chair on a deck, you might feel that you are on stage and the people in your neighborhood can have an eye on you. You should decide the proper size, width, length and diameter of the deck according to your lawn or garden carpet area.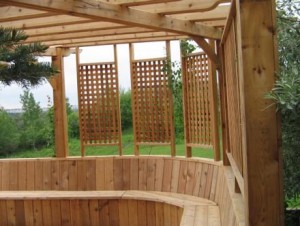 If your deck is in contact with the direct sunlight, you have to make sure to cover the deck, because direct sunlight contact may cause damage to the deck. There is also various coating which can be applied during the deck construction and installation time to prevent the deck from any damages caused due to direct contact with the sunlight. When you are on deck, the summer breeze or winds might give you a soothing feel, but they may add an obstruction to your conversation or might roll of any dust or paper plates accumulated on the deck here and there. Positioning your deck at a proper place is also quite vital for successful completion of deck installation.